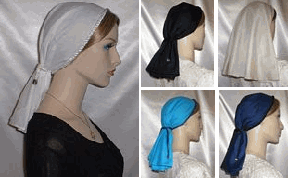 In my experience it's usually a bad idea to write blog entries when you're in a bad (sad) mood. So here we go.
I passed the New York bar exam. Woohoo. Now I get to start my own practice. I won't limit it to intellectual property / patent law, although that will certainly be part of it. I'll make it a "bread and butter" practice, doing anything that pays the bills. I'm listening to generalist courses right now on how to run a practice from the point of view of family law, employment, etc. Should be fun.
On another note, I had a rather upsetting conversation with my wife today. I told her that if she wants me to have my office here in the apartment and if she wants me to forgo renting office space, she needs to understand that I'm at work even when I'm not sitting at the computer in our small closet. I need to be at work at 8am and not 10:30am or 11am as has been the case these past two weeks. I can't be taking our son to school or babysitting a screaming toddler who needs attention while she goes shopping as if she only has a newborn. If I am going to do this (start a practice), then I need to do it wholeheartedly. That means that she needs to treat me as if I'm working even when I take a break or walk around the house. Much of being productive happens when you're not typing away at the computer, or making phone calls. It's the downtime that allows for so much uptime, I told her. She coldly looked at me and said, "okay, if you're at work, then I'm getting a maid." I told her to do whatever she wants to do, so I suppose we're getting a maid now. Wouldn't it be nice if I had the income to make that possible? So far it's zilch.
On top of that, we've been having disagreements all night. It seems that everything I say irks her and that's not fair because I don't want to be shut up every time I want to have a conversation with her. She treats me nastily and I don't know how to react -- do I react with sadness? anger? do I stand up and leave? For most of the evening, I shook off the anger she was throwing at me. When I asked her why she was acting so angry (she was looking at job postings all night), she retorted with some witty angry comment. If I was a bit less tired, I would have been hurt, but instead, I stood up and walked into my office (yes, I'm sitting on the floor of our walk-in closet in our two-bedroom apartment.) I think it all started this afternoon when I was reminding her that whatever we pay into day care, she needs to match in income by the end of the year, or else we lose all of the income tax deduction, as we did this year. We lost out on hundreds of dollars because my wife didn't work. I wasn't criticizing her, but nevertheless she still blew a fuse.
She started accusing me of judging her and criticizing her when that was the furthest thing from my mind, just as she accused me earlier in the day of judging our Shabbos guests when I was just trying to have a discussion as to what brought them to be in the situation they were in at this moment. I wasn't judging them just as I wasn't judging my wife, but she took it that way even though I flatly told her where I was coming from. No, I was wrong according to her. I was judging her. Whatever. Making $6,000 in a year is not such a big deal anyway, especially for someone of her caliber with her degree. It would be like a check mark on a to-do list. Really I wasn't even asking her to get a job - I was just talking with her about what was on my mind and the fact that we missed that deduction was on my mind -- it was a random thought.
Anyway, this was one of many attempted conversations. Another was me asking her to cover her hair when we are together. I don't know, but there's something wrong about a religious woman walking around the house with uncovered mezuzahs and her hair being uncovered. I was particularly annoyed because I've spoken to her about it just earlier in the day and somehow she was defying me by not wearing anything, as if that really made my day or not. I just felt that to maintain the level of piety that we have in the house, it is inappropriate for her to be walking around without a head covering, just as it would be inappropriate for me to be walking around without pants in my tidy whiteys, topless, or without a yarmulke or tzitzis.
Anyway, it's not the end of the world that we're not getting along tonight. So she's having a bad day, that's it. Life doesn't end when she has a bad day and takes it out on everyone around her. I just wish she confided in me more and was more expressive of her emotions or her needs.
This evening while job searching, she asked me whether I thought she should be looking for just any job in her profession or a job that was in her particular specialty field. I told her that if looking, she should be looking for any job. Really I had no idea what she was looking for, but she gets things into her head and comes up with conclusions without talking to me about them. I know we started speaking about whether she should get a job while I start a law practice and the consensus was that it was a good idea (probably), but I am torn as to whether she should work or not. I wish she'd do what she's supposed to do and be a stay-at-home mother rather than looking for work. But she doesn't trust me that I can make everything work out. She doesn't have faith that I'll succeed. Otherwise why would she be looking for a job?
Lastly, I've been sad these past few days because just about everyone I know forgot my birthday. My wife made me and my son a cake (for a shared birthday), and her parents got us a juicer after we told them we didn't want one (we have a vita-mix which juices just fine), but other than that, she really treated me like dirt all day long. I got no affection, no love, and no thoughtful gestures. A few weeks back my wife asked me what I wanted for my birthday. I told her, "just love me and be nice to me." That was too much for her.