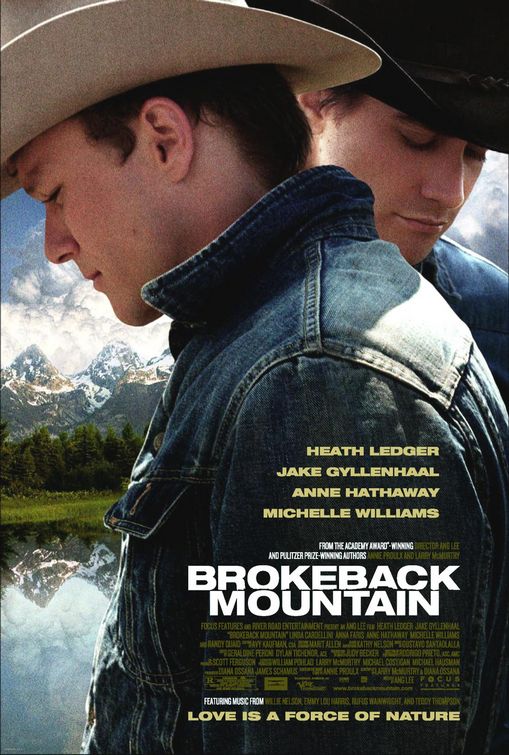 First of all, I credit the "
My Urban Kvetch
" blog for linking me to this video. The link is
here
or here:
http://blog.argosdesign.net/archives/2006/02/#a000403
.
I don't get it what today's society's preoccupation is with gay people and gay relationships. I have had close male to male relationships which were friendships, not sexual relationships in any way. I've slept in bed with men, hugged men, hung out with men, but I've never even considered anything close to a sexual relationship with them.
I used to have a girlfriend who wanted me to go to a gay bar and to hook up with a man in front of her just so she can see the experience of two men kissing. I never did it, nor did I ever consider it.
In law school, our Jewish association wanted to have a gay rights presentation. I told them it was not appropriate from a Jewish perspective. When they challenged me about my anti-gay mentality, I told them that Judaism was about promoting sexual morality [through Taharas HaMishpacha (family purity laws), Niddah, and laws of sexual relations (just to name a few)], and just as a man is not allowed to be sleeping around with women and having sexual thoughts about women, so too men are not allowed to be sleeping around with men and having sexual thoughts about men. They are both forbidden by the Torah. Further, it's the same desire, and Judaism in both cases says "control yourself."
My friend came back to me and said, "But at one point it becomes moral for a woman and a man to be together sexually; for men and men it will always be forbidden," to which I retorted crudely that both men and women have very similar anatomies. Homosexuality is a preference of one over the other.
Forgive me for quoting the Lubavicher Rebbe in the same blog entry as my comment in the above paragraph, but he stated it the best that when it comes to homosexuality, nothing comes of it. It is simply not useful.
Just as in so many things in Torah, from a homosexual's point of view, this is simply not fair. However, to a pork lover, kashrut laws are not fair. To a man who desires to be with many women, the laws of monogamy and marriage are not fair. Torah calmly tells us what is right and what is wrong. The message regarding homosexuality among many other things is simply "control yourself." Argue if you must.
However, from a shallow point of view, I thought the video clip was very amusing. It captures the best scenes which really bring out the relationship between Doc Brown and Marty McFly in the Back to the Future movies [which happen to be my favorite movies of all time]. I commend the person who took the time to make such a spoof on the Brokeback movie.
By the way, I refuse to go see such a movie. It's a waste of time and promoting homosexuality for Jews is against Torah which would make this movie a treife movie for me. As for non-Jews, enjoy the movie. I don't think the homosexuality rules apply to you, although many religions have taken them on voluntarily. I need not mention priests and little boys. That's a problem of its own. The problem there is not the homosexuality, it is the abuse of a child. Not my fight.
Technorati Links:
Brokeback Mountain
,
homosexuality
,
Sexual Morality